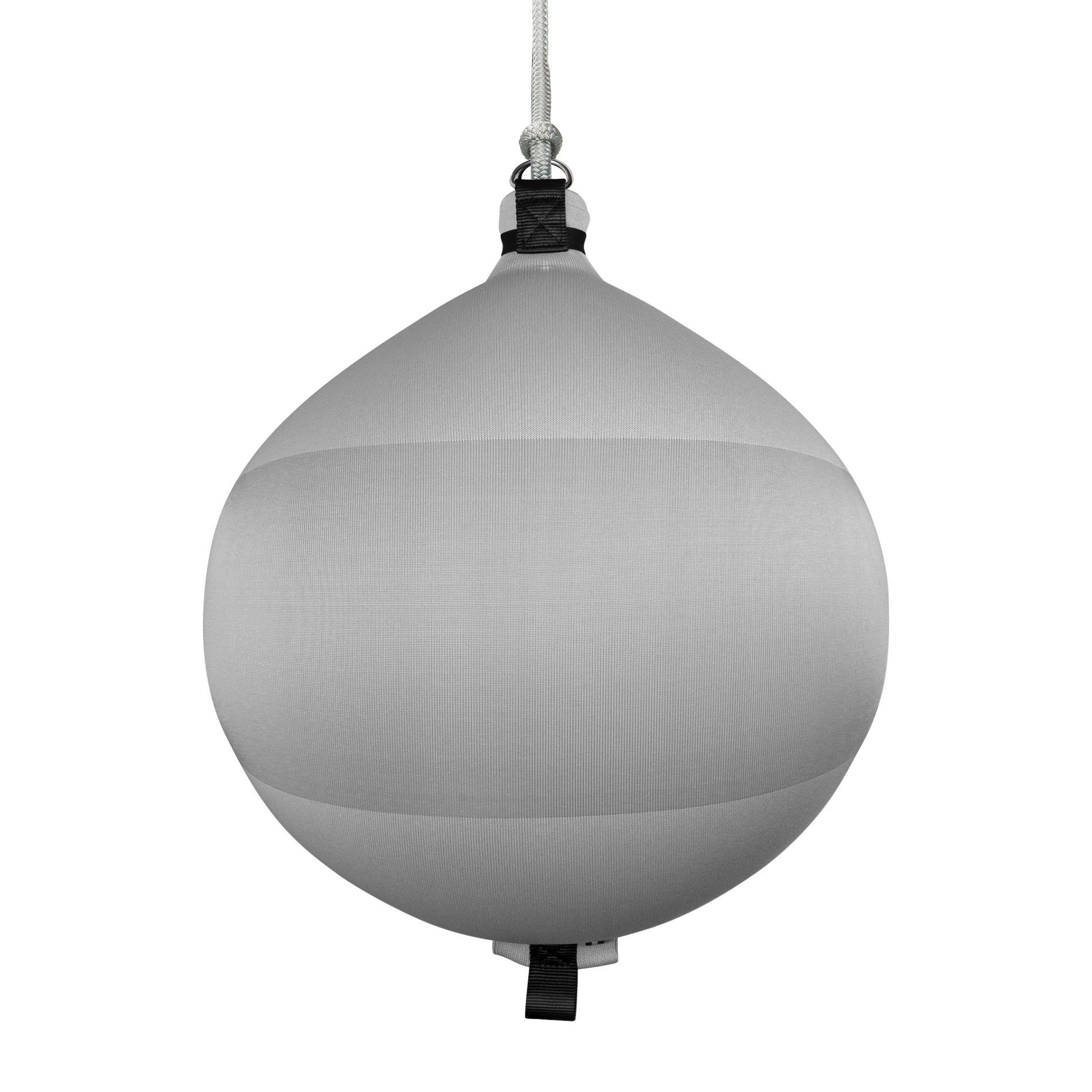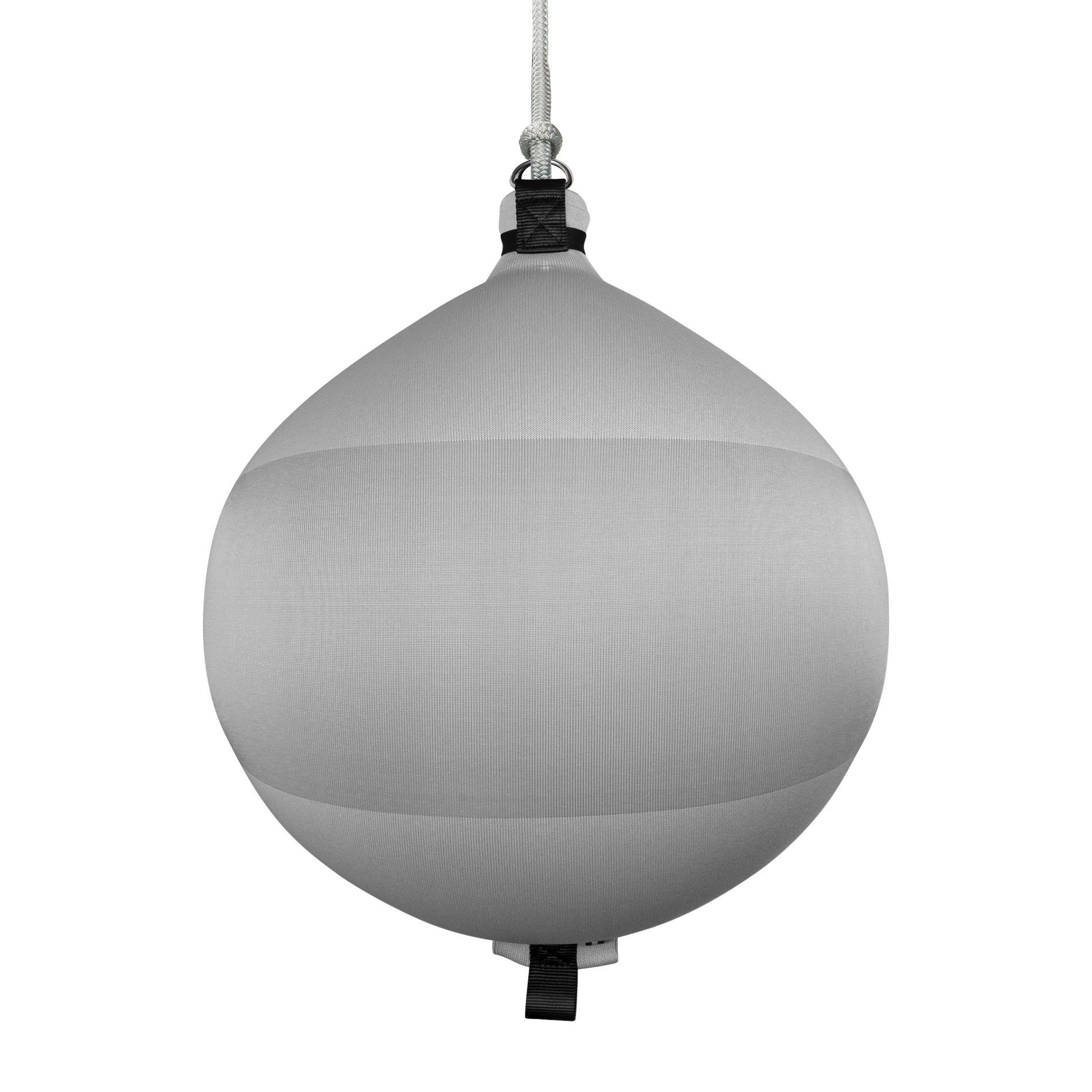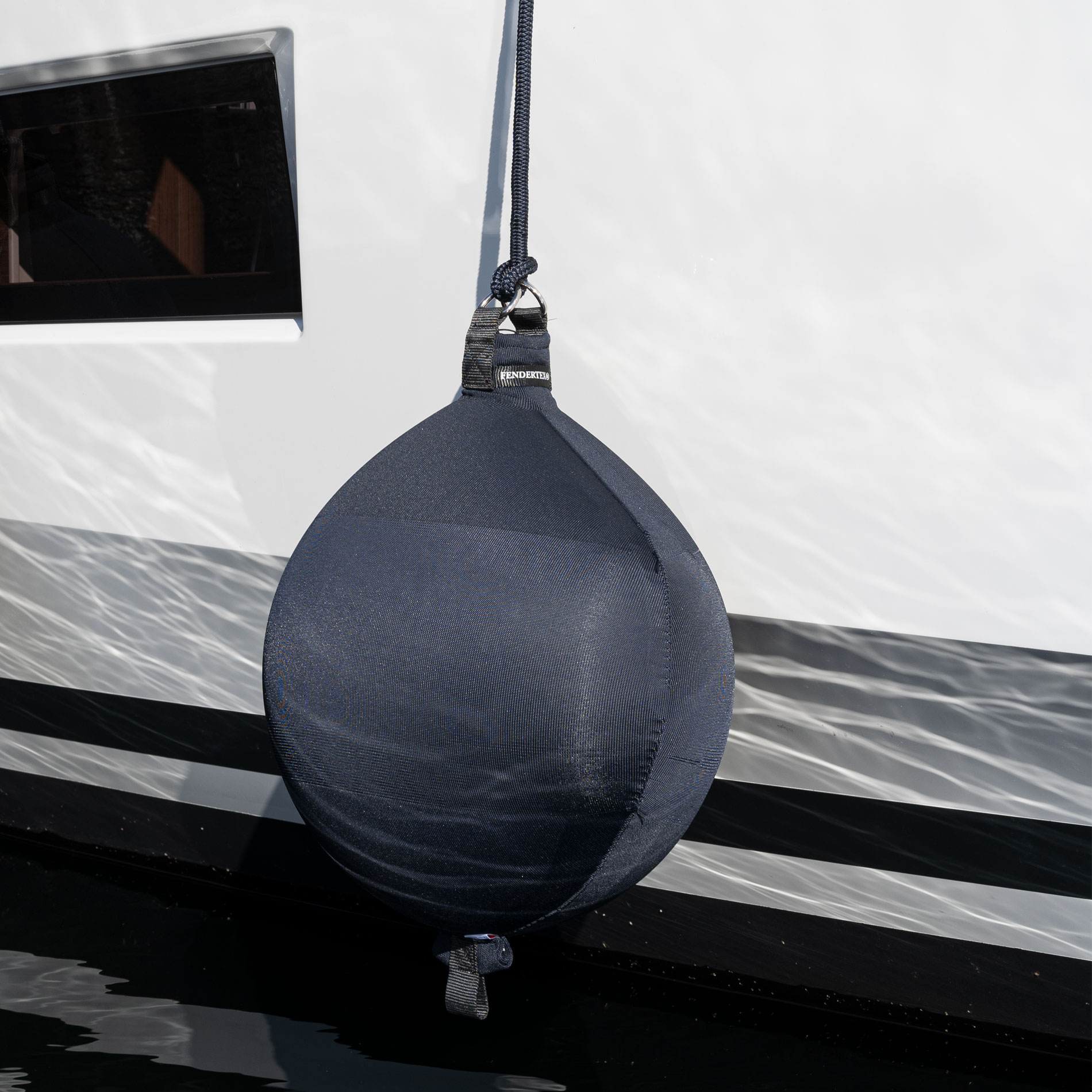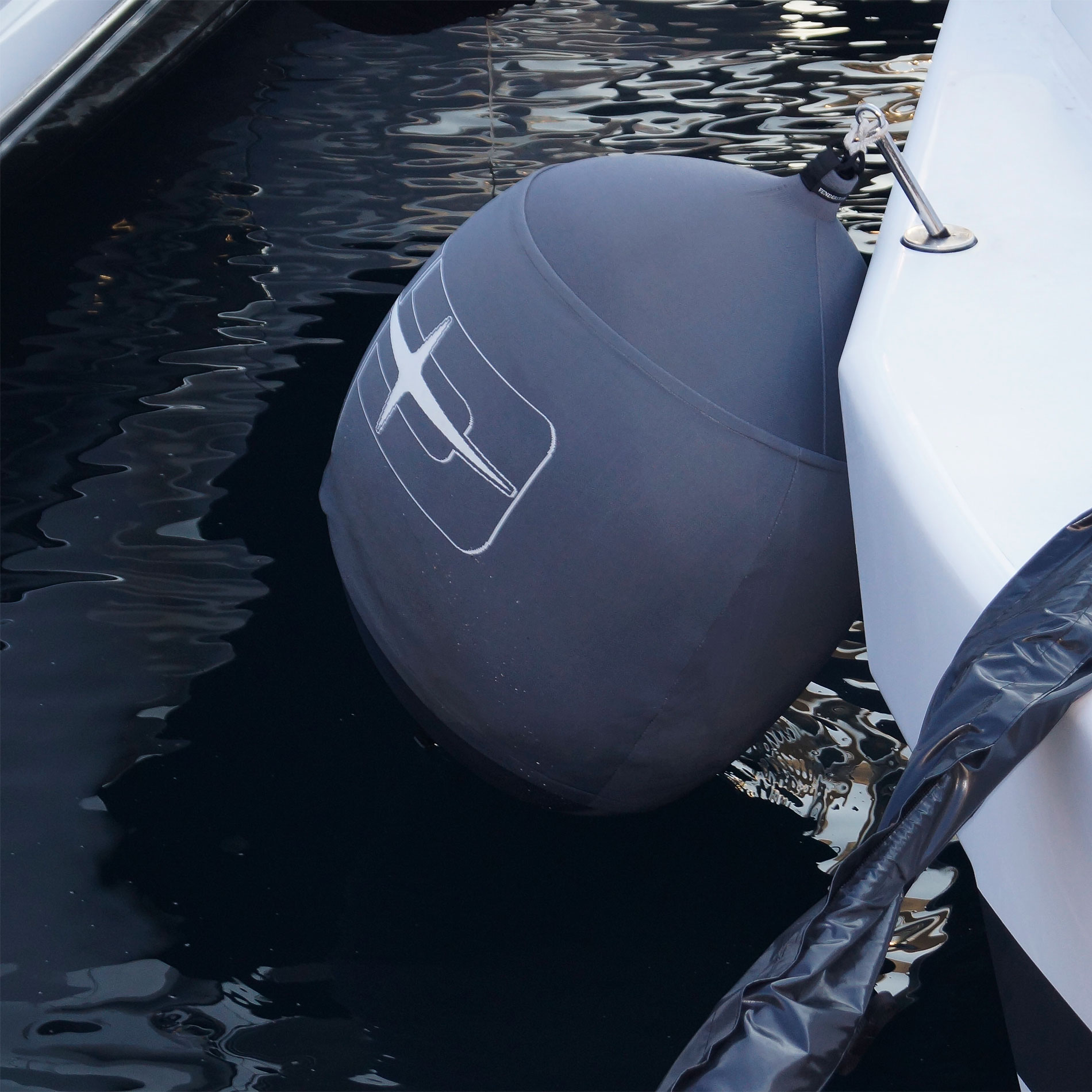 SPHERICAL FENDER
BUY OR CUSTOMIZE NOW
The Fendertex Spherical Fender is often used as a handheld (or rover) fender during maneuvers and docking due to its large diameter. It is also used as a standard fender on larger vessels or in specific applications where a larger distance from the dock is required. The fender is knitted using a patented high-tech polyester textile and inflated with an ultrasonically welded polyurethane bladder. The fender offers high abrasion resistance and high compression strength, built with 316 stainless steel d-rings located at the top. Fendertex Spherical Fenders are ultralightweight, easy to handle, and can be deflated and rolled to minimize storage space.
All Fendertex Spherical Fender textiles are dyed in mass, making them highly resistant to UV degradation and color fading. In addition, the patented salt-resistant material and knitting technique was designed for the megayacht market to limit abrasion on the hull and paint. As a result, Fendertex fenders material will leave no marks on the outside of the hull.
* Custom colors are available (6-10 week lead time for custom colors).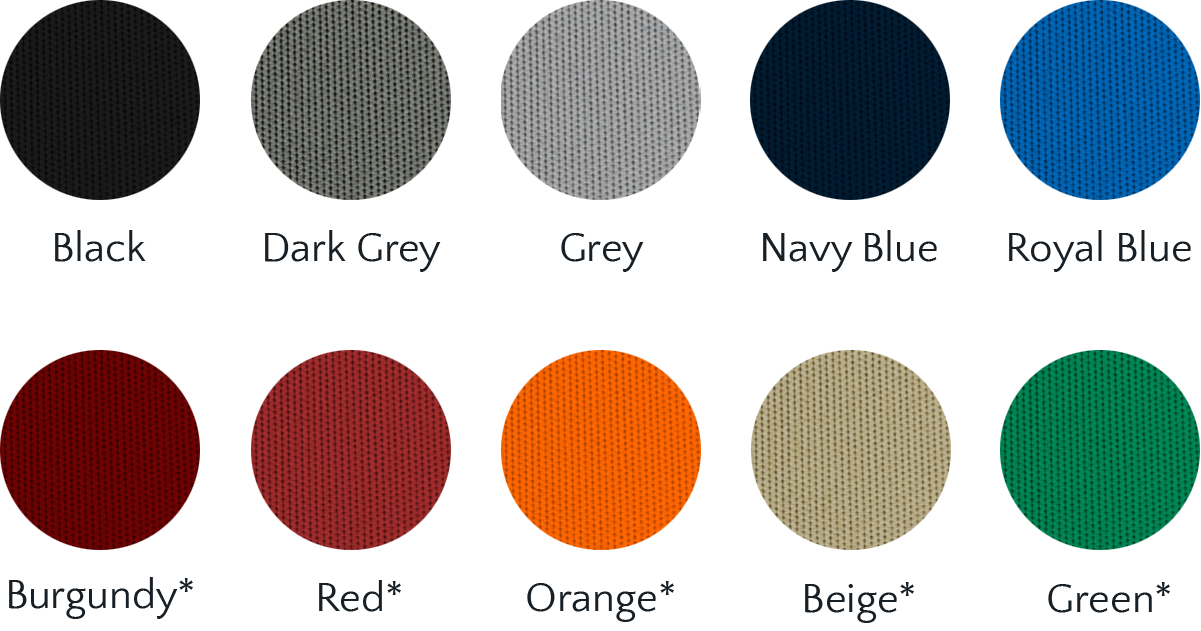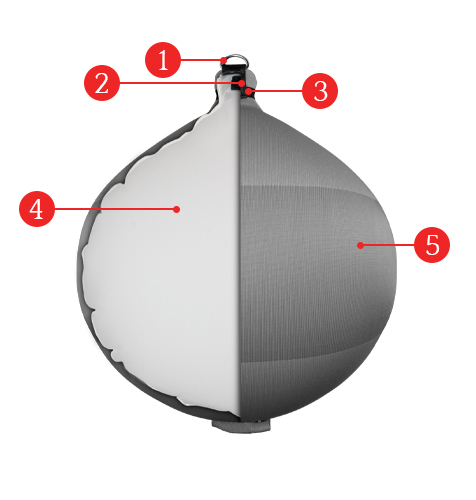 FENDER DETAILS
316 stainless steel D-ring.
Suspension strap sewn into a cross for added strength.
Retention strap to prevent deformation of the collar during compression.
Highly elastic inflatable inner bladder. Water can be added to act as ballast for the fender.
A technical textile made from polyester with high abrasion resistance. Does not absorb salt, thus avoiding micro scratches on the hull. Easy to clean with water or in a standard washing machine.
TEMPERATURE RESISTANCE
| | |
| --- | --- |
| Textile Cover: | 284°F (140°C) static / 320°F (160°C) dynamic |
| Inner Bladder: | 293°F (145°C) static / 257°F (125°C) dynamic |
FENDER WEIGHT
| Fender Model | Weight |
| --- | --- |
| S60 | 2.4 lbs / 1.1 kg |
| S70 | 3.0 lbs / 1.4 kg |
| S80 | 3.8 lbs / 1.8 kg |
| S100 | 5.3 lbs / 2.4 kg |
| S120 | 7.3 lbs / 3.4 kg |
---
Spherical Fender Model
Dimensions
S60
Depth: 15"
Height: 21"
Width: 21"
S70
Depth: 18"
Height: 24"
Width: 24"
S80
Depth: 21"
Height: 26"
Width: 26"
S100
Depth: 26"
Height: 34"
Width: 34"
S120
Depth: 32"
Height: 42"
Width: 42"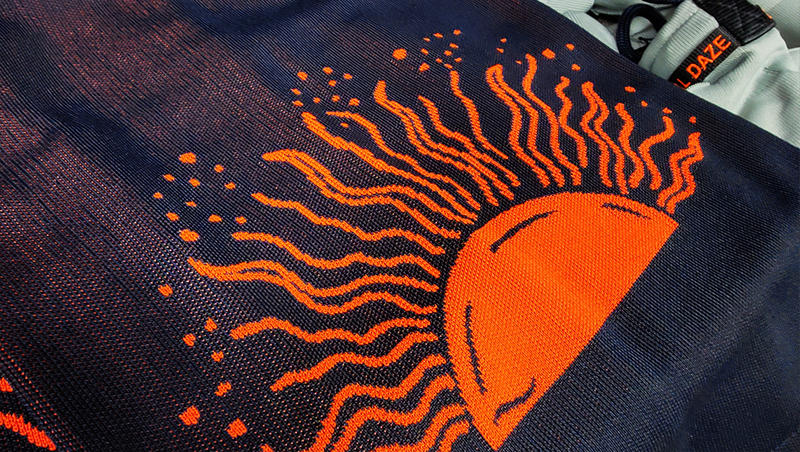 CUSTOMIZATION
Fendertex Fenders are highly customizable. You can select from the many options, such as fender cover, covered D-rings, whip, etc. Each of these components can be done in any of the ten colors.
If you select the option to add covers to your fender, you can have your boat name, logo, or any design knitted into the cover. The design can also be done in any of the ten available colors.
BUILD YOUR FENDER