Holy crap, I just got the boat back to the marina and went stern in. It was like nothing I had experienced. When using the bow thruster, it felt like I had twin screws. There was no prop walk, and the boat would immediately respond in reverse, just like going forward.
Thanks for all your help - Michael C.
---
We had delayed our haul out until now, but we just launched the boat this afternoon with the new prop installed. Very happy with the initial results when we motored away! The 20x20 prop seems like a great fit for our boat. We're now hitting 7.6 knots at 2200 rpm without any smoke. We're nearly a knot faster, burning almost a gallon per hour less. I'll have more data points as we continue our way back to Seattle. Thanks again for your help in getting us the right sized prop for our boat before we take off on our big adventure.
- Chris
---
Anderson Island Fire/Rescue operates a 2014 Armstrong Marine, aluminum fireboat weighing in at 16K pounds. It is 34 feet in length with 32 feet at the waterline. It is a Catamaran design with two, 300 horsepower, Mercury Verado V8's. When the hulls are free of growth and barnacles, it usually runs at a top speed of around 41 MPH, but the unprotected accumulation of algae growth and barnacles would cause it to slow down to about 33 MPH over a period of 6 months of haul out and hull cleaning. This condition used more and more fuel for each emergency patient run and increased the time to reach advanced medical aid. Haul out had to be accomplished every six months. After hearing about the Sonihull product from PYI Inc, and with tons of internet research, it was decided to put a Dual Sonihull system to the test on the boat. Skepticism ran high among the veteran boaters as to the effectiveness of the Sonihull. My team thoroughly cleaned the hull of barnacles by scraping and power washing and we applied three coats of bottom paint. Then the Sonihull was installed utilizing the supplied instruction and a few phone calls with Phil at PYI Inc. It took two days to finish installation. The epoxy drying overnight was the only reason it took two days. One transducer was installed for each cat hull. The AC shore power is always plugged in while moored and the DC power operates the unit when shore power is not available. The Sonihull runs continuously 24/7. It has been three years in July since the bottom has seen a barnacle or significant growth. Now the only reason we have to pull the boat out is for annual motor maintenance on the outboards. Sonihull has paid for itself in the costs of approximately five haul outs to pressure wash, two bottom repaints, and the decrease in fuel cost due to the drag the previous barnacles caused.
- Jeff Hayes, Captain, Marine Division, Pierce County Fire District #27, Anderson Island WA.
---
"Dear Fred
Thank you so much for the recommendation and for your quick reply. We will set up our prop to this pitch. It's a very nice surprise these days to get such great service. Thank you again."
With best regards,
- Mike
---
"I just wanted to follow up to let you know the prop is on and working great!
The yard told me the nut was very snug, but you predicted that might be the case. All is well.
I cannot tell you how much I appreciate your support through all of this. The customer service offered by you and your company is absolutely extraordinary. Rest assured, I'll pass along my astoundingly good experience to everyone I know who is a potential customer. "
- John
---
"I am just letting you know that my recently purchased Max-Prop Easy was one of the best pieces of gear ever install on my Tartan 37. I took the boat from New York to the Bahamas and am now back in Florida and will be headed back around the 1st of May. Easy is right! a breeze to install; performance is nothing less than outstanding. Thanks for a terrific product; and I also have you shaft seal that has been problem free since installation over 10 years ago. I will be ordering a replacement / service kit over the summer along with Velox coating for the prop when I have a haul out date. Cheers!"
- Peter
---
"I absolutely love the MaxProp. It has transformed our boat handling. Much more power and control in reverse, with little, actually no prop walk. I have done a number of maneuvers in all conditions and find that I can control not just the stern better but the whole boat in reverse and in forward, and navigate much better in close quarters in light air or wind. Oh my goodness I so much wish I had installed this prop several yers ago. So, while we still have issues with windage and tracking with the wing keel, I could not be happier with my ability to maneuver our boat effectively. The C400s a greta boat in so many ways, and finally being able to get on top of the boat handling issues is awesome. And we sail better also!
Thanks for all your help!"
- Hank
---
"I would like to thank you and PYI for your help this summer. I had the crab vessel with the 25 + year old PYI dripless that was no longer manufactured. While having the shaft aligned I felt it was prudent to change the dripless even though it was working flawlessly due to its age and heavy use. With a very short window PYI came through on time and manufactured a one off dripless. Thank you for getting the Polar Sea out on time. "
- Glenn Mikkelsen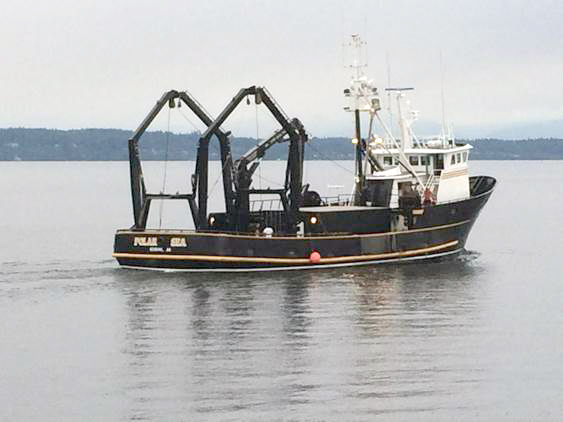 ---
"Thank you so much. Just completed install. Splash as soon as the yard can reschedule me. I can't say enough good things about the prompt response and your courteous service. Thanks again!"
- Darick
---
"Thank you for the excellent service and prompt shipping!! It's very comforting to use products backed by this kind of company!!"
- Tom Lulkovich, Mikelson 50 Tuna Helper
---
"I wanted to take a moment to let you know how Max Prop has effected Free Spirit's performance. You may recall, Free Spirit is a 30 year old 48' Nicol design, ketch rigged, (cold molded), trimaran, at 11 tons of displacement. We sail her over 5000 miles annually in Hawaiian waters, cruising to most of the islands every year for the past 17 years. Over the past 5 years, in our quest to enhance performance we have modified her keel, rudder, and sail plan (which is currently 930 sq. ft.). Everything has helped. With these modifications her speed increased, she now tacks like a monohull, and she's pointing to 55 degrees, (at times). However, none of this prepared us for what the Max Prop has done. Down wind in 25 knots, 6-8 ft. seas, we have cut our 11 hour trek from Honolua Bay on the north east shore of Maui to our slip in the Ala Wai from 11 hours to 9hrs and 15 minutes. Coming home from Kona on the Big Island in December, (our first cruise after installing the prop), we were close hauled under full sail in 30 knot winds and 8 to 10 foot seas crossing the Alenuihaha Cannel averaging 10 to 12 knots, the crew screaming with excitement. I never would have expected such a change. Best we can determine, we've increased performance to weather about 5 degrees and speed by nearly 20%. Plus, no more prop walk in reverse. Get a little way on and she backs wherever you point her. These results probably don't surprise you, but just in case you haven't heard from a tri-cruiser in the past, the best way to describe the change is to imagine that for 29 years Free Spirit has been dragging a 55 gallon drum and suddenly we reached down and severed the tow. I highly recommend Max Prop to anyone, but most especially to every trimaran."
Thanks for the boost. Aloha!
- Captain Gordie Morris
---
"If anyone ever is dubious about the strength of the Max Prop mechanism, you might want to show them this letter. A few weeks ago a Little Harbor 54 was coming into Philadelphia from New Zealand as deck cargo on a container ship. She was supposed to have been offloaded into the water and then come to our yard to be rigged. As they were lifting the yacht off the ship a sling broke, dropping her ten feet or so onto the concrete. The 31 ton yacht fell stern first, destroying the rudder, causing extensive hull damage and breaking one blade of the three-blade Max Prop. Believe it or not, the Max Prop mechanism still works perfectly! The yacht is several years old and has been cruised ten of thousands of miles, but the Max prop works as smoothly as if it had just been installed. And that is after taking an impact sufficient to snap one blade like a potato chip. That is one hell of a piece of machinery!"
Sincerely,
- Peter Vanadia, Philadelphia Marine Services
---
Kenny,
"Thanks for following up on this. You and Jason have been great to work with. Together you have provided the best customer service I have had in years. I can't say enough about my experience with your company."
Thanks for everything,
- Evan
---
"Dear Kiwigrip, We spent the weekend applying KiwiGrip on our 1991 Sam L. Morse Bristol Channel Cutter 28's decks. I had tried some one part non-skid with sand in it in a small area with poor results. Sand clumped up and a thin coat was hard to achieve. Your product is so much easier to apply it's almost fun. Results are great over the woven fabric texture molded into the deck. I like you can play with how aggressive the anti-slip is with that roller. I doubt I'll ever use anything else."
- Robert R.
---
"The Max Prop still works perfectly, one of the best pieces of kit on the boat!"
Fair tropical winds,
- Ryan Levinson
---
"We recently performed a upgrade on the steering system of our 65' staysail schooner SV Sassafrass. The original steering system and rudder proved to be undersized for the vessel. We worked with the Naval Architect we have been using on the refit Tad Roberts for a new rudder design and contacted our local marine service representative Jim Mcorrison at Starfish Marine On Orcas Island Wa for the steering system. After looking at our project Jim consulted with PYI and a Jefa geared helm was proposed. I was initially hesitant with this approach as our existing steering was mechanical and had little or no feedback to the helm. PYI was confidant the Jefa helm would provide the desired feed back and Jim advocated the system, one of the benefits being the integration of a Jefa DC auto pilot motor into the steering gearbox for a very robust and simple autopilot system with low power consumption."
"Since installing this system we could not be more pleased. The helm has excellent feedback under sail and the autopilot drive is extremely efficient. The light air sailing abilities of our vessel have been greatly increased and the new helm has made operation of the vessel a ease for myself my wife and our young daughter. I am very pleased with the system."
- Timothy J Scott, SV Sassafrass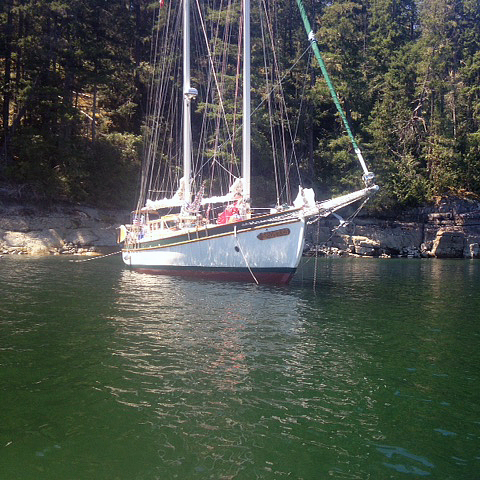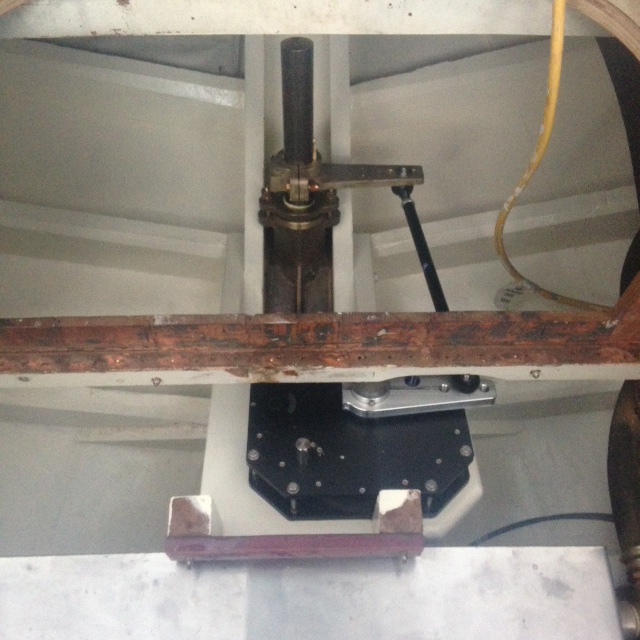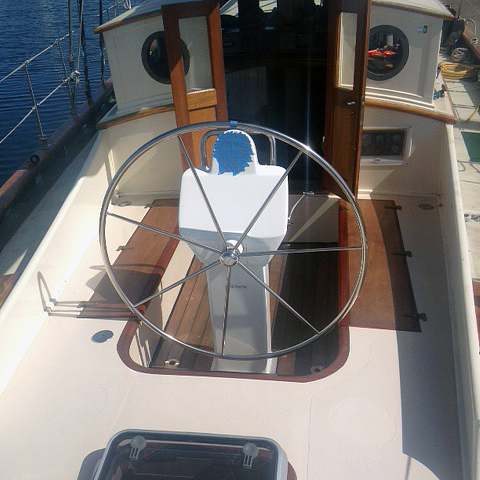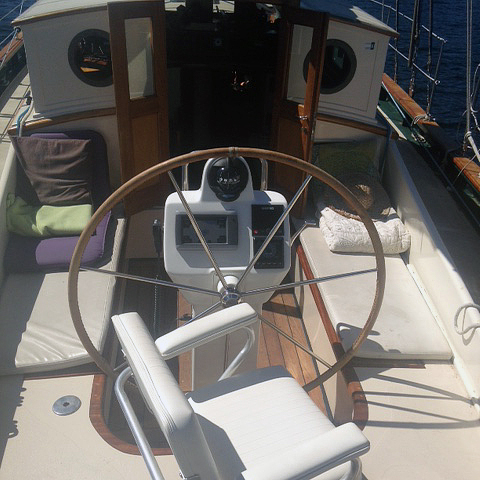 ---
"I want to thank you for your advice to install aboard my ship two SoniHull DUO... I am, after one year, really very happy with those devices. My ship, a 65 Ft steel trawler, has stayed one full year in Brunswick Landing Marina. Here everyone sends a diver every two months for cleaning his hull off the growth, so I have asked the diver to check my hull, after one year without cleaning... The guy was realy amazed by the fact that my hull was still perfectly clean... Except for some barnacles on the shafts and propellers, so my only regret is not to have installed the sonic system for the shafts as well. This system is realy great and super efficient. Thanks again for this product."
- Pierre
---
"Hey Guys! I am just about to set up for recoating my decks with Kiwi Grip! I have to say when I applied the product (in 2011) I was a little doubtful of it's longevity...but it has held up amazingly well! This on a boat that gets raced every Wednesday night, cruised every weekend and partied on in between it has held up incredibly well...we are going to do the cockpit floor and seating areas as these get the worst of the wear! I have done several other boats for people in the intervening years and they all have held up great! Amazing product!"
Thank You,
- Mike L. S/V Bear's Mistress
---
"I really think highly of your product and recommend it to any boat owner. I've refitted at least three yachts I've owned thru the years, I'm of the option that this should be a standard for any yacht! A clean bilge is such a great safety feature, upon periodic inspections one can identify fluids that should not be there and therefore take action before catastrophic failures, not to mention a dry bulge not only looks good but reduces a musty odor and keeps below waterline components corrosive free. Awesome product!!!"
Thank You,
- Dave W.
---
"I own a Luffe 48. She is now 30 years young! Great boat but last year she suffered some rudder damage. The solution was to replace Rudder, bearings and rudder stock. It was recommended that we install a Jefa Rudder and bearings. I've been racing and owning race-boats for 40 years and would highly recommend Jefa Rudders and bearings. Beautiful design and very professional equipment. Jefa exceeded all my wishes."
Thank You,
- Dal B.
---
"I'm a little late with this but with your rebuild of the Max-Prop my boat runs smother than it has since I've owned it (5 years). No vibration at higher RPMs. I know I was a high maintenance customer but you did a great job. Thanks again!"
- Jeff F.
---
"Upgrading to the three-blade Easy Prop on our 1989 Hunter Legend 40 was one of the best investments we made on our boat. When you catch the inlet at ebb tide, with a 4kt current, you need a prop with some thrust. When sailing, you will easily pick up a knot to a knot-and-a-half when the blades feather. Maintenance is a breeze and you can change the pitch in the water (no haulout required). Jerome (the Max Prop service manager) was a big part of our success, as he helped us choose the right prop and settings for our boat."
- David & Terri Albright - SV Odonata
---
"I received the (Jefa Steering) parts today. They are exactly what I needed to complete the steering job. Thanks for the excellent and speedy service on getting these to me."
- Dave Pavelko