The past year has affected our lives in many ways – and that includes our passion for boating.
Most likely, you're getting ready to tackle the final action items to get your vessel back out and on the water. This may include ensuring your boat is operating at expected optimal efficiency and safety. However, you may be having difficulty finding the parts you need within a reasonable delivery timeline. Some companies, for instance, are experiencing up to a four-to six-week lead time, which isn't a viable option when you're eager to get cruising and your season may only be a short few months.
At PYI, we have our entire inventory of cataloged products in stock, and we strive to ship most items immediately. If you know PYI, you know we prove with actions and not with words. I'm very proud of our team for maintaining a 100% fulfillment rate during 2021 so far. In today's challenging times, that's huge. It's the difference between getting away from the dock or sitting and waiting for those needed parts. If you place an order by 1 p.m., there's a good chance it'll get shipped out that day.
The only exception would be our custom items like our Fendertex® fenders because those take a bit longer to personalize just the way you want. But for the most part, if you need it, we've got it – and we'll get it to you as quickly as we can.

Is your Max-Prop Pitched Correctly For Your Drivetrain?
Why proper engine loading is critical to optimizing your running gear.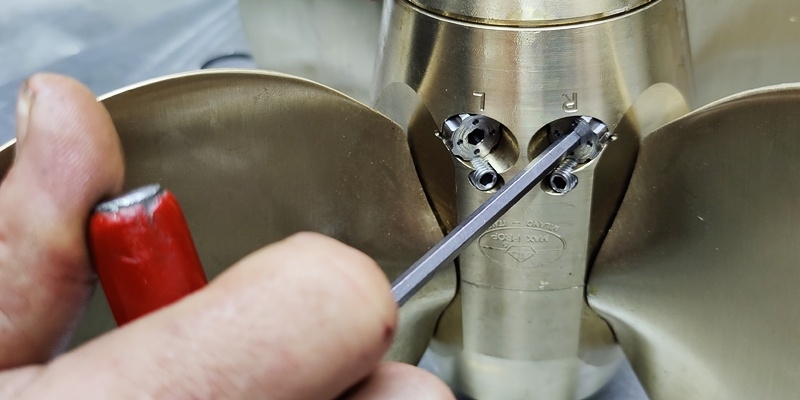 In a perfect world, a propeller should limit the engine rpm at the engine's maximum-rated rpm. For example, if your engine has a rated maximum full load rpm of 3600, when you're out powering in open flat water with a clean hull and propeller, your Max-Prop, or any other prop for that matter, should limit the engine rpm right at 3600 rpm.
Unfortunately, we all know that boats and boating are never perfect. So realistically, in the example above, if you can attain between 3500 and 3700 rpm, your propeller is loading the engine pretty well. Engine loading can change due to many factors, and the primary reasons are added displacement and marine growth on the hull and propeller.
The propeller must load the engine correctly. Proper loading by the propeller will add to your engine's life and ensure you're getting maximum fuel efficiency. If your propeller is overloading your engine, it can't burn fuel being delivered to it efficiently. Have excessive black smoke or soot in your exhaust? Over-heating in less than ideal motoring conditions? You may be getting boat speed, but you're potentially harming the engine. Conversely, if the engine is underloaded, you're not getting enough boat speed for the fuel you're using, so your fuel economy is worse than it could be.
Venting and Plumbing Your PSS Shaft Seal
How to know what to do for your particular application.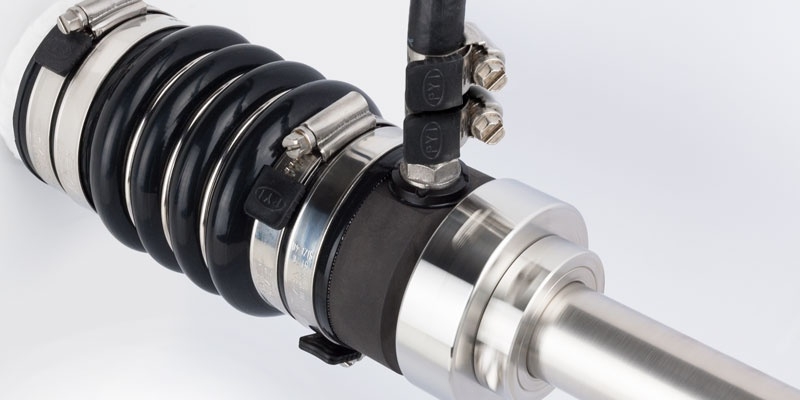 When it comes to your PSS Shaft Seal, you have two options to plumb it: venting or direct water-fed. And which one you choose depends on the type of vessel you operate.
If you have a low-speed boat (under 12 knots of boat speed under power), you'll want to vent your shaft seal. Connect a 3/8" (8 or 9 mm) ID "below waterline rated" hose to the hose barb fitting on the carbon and secure it with two hose clamps. Run the hose to a point in the boat at least two feet above the waterline, keeping the hose close to the vessel's centerline and making sure it doesn't apply any load on the carbon part of the seal. Secure the hose with the necessary fittings, and you've got yourself a venting hose that will prevent air from being trapped in the seal.
Improving the above-vented system, PYI is now offering the Taco Hy-Vent for sailboats and other low-speed watercraft – a float-style vent that allows air out while restricting water flow in that direction.
For those of you with high-speed boats (more than 12 knots of boat speed under power), you'll want to plumb a positive water supply to the PSS Shaft Seal to cool and lubricate the seal faces. At a 12+ knot speed, a vacuum is created in the stern tube, drawing cooling water away from the PSS and potentially causing the carbon to overheat.
If your low-speed vessel is equipped with water injection, there's no need to modify it. Water feed is always a better choice when at all possible.

Why You Need To Inspect Your Hose Clamps
Simple DYI maintenance prevents water from entering your boat.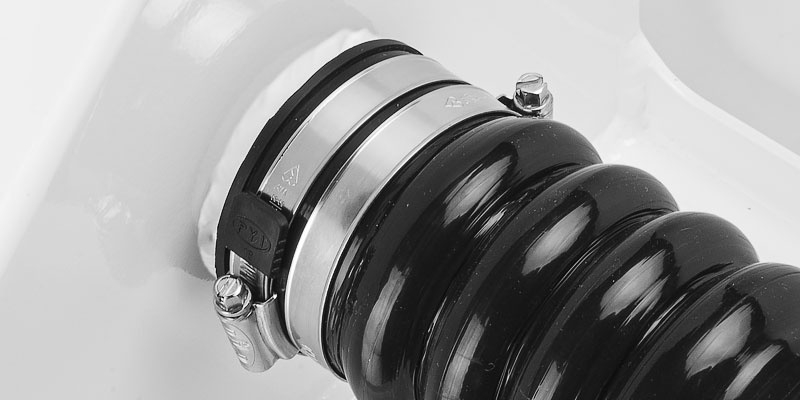 Just like rubber components, hose clamps located throughout your vessel and on your shaft seal need to be visually inspected at least once a year to ensure they're keeping your hoses in place, keeping water from entering your vessel. If you spot massive corrosion, metal loss, or any other damage on the clamps, you want to replace them immediately.
Made entirely of 316L stainless steel, PYI Hose Clamps are ideal for most marine applications and other environments your clamps may be exposed to. Saltwater, corrosive acids and harsh chemicals will compromise most lessor grade clamps. PYI Hose Clamps feature a rolled edge and no perforations on the embossed hose band, limiting damage to the underlying hose and increasing the strength of the clamp's band. The hose clamps also include a durable double-locked screw cage design that can withstand a higher tightening torque and internal higher internal hose pressure. The PYI Hose Clamp is ideal for silicone hoses. In most cases, the end-user can easily install the hose clamps aftermarket.






If you have any questions about our PYI Hose Clamps – or our Max-Prop or PSS Shaft Seal – our product experts and customer service teams are glad to help you via phone or Zoom meeting.
PRO-TIP:Did you know that overtightening a hose clamp can do more harm than good? If you exceed the recommended torque level, you may wind up breaking, fatiguing, or distorting the hose clamp, reducing its ability to retain in place the hoses they secure. Note to self: tighter is not always better.
What to expect in your June Newsletter:


Customize your Fendertex fenders.


Protect your drivetrain with a flexible shaft coupling.


How to feather a Max-Prop propeller.