Raymarine has just unveiled it's latest creation the Quantum, a pulse compression radar. An excellent write-up by Ben Ellison on the new Raymarine Quantum can be found over at Panbo.
So for those of you who are interesting in picking one of these up have no fear Seaview's radar mounts work with the Raymarine Quantum. In fact in Raymarines unveiling they displayed it on our Dual Mount.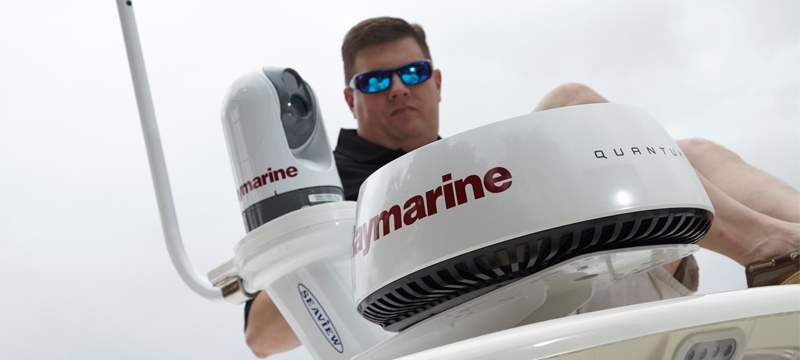 Not only will the Quantum fit perfectly on our Dual Mount, but it'll also fit on our aft/forward leaning mounts, vertical mounts, mast mounts and pole kits. So head on over to our Seaview website to build your mounting system today.
If you have any questions with the Raymarine Quantum radar fitting on our Seaview mounts ask here in the comment section or email us!