You may often find that off the shelf marine electronic mounting solutions will not work with your specific needs. That's where the guys over at Seaview come in, they can design and produce a complete custom mount to fit your unique application in record time. They have been producing custom mounts for many years. To make sure you get what you need you'll work closely with our engineers.
The Process
We'll start off with a description of your application and from there we can create a rough sketch with dimensions drawn out as well as the electronics and accessories to be used listed out. After about two days you'll receive dimensional CAD drawings for you to review. Once the CAD drawing has been approved a 3D model will be presented for final overview. At this point it is usually on day three or four. From here your custom mount goes off to be produced which can take three to four weeks depending on the complexity of the design and materials to be used. With Seaview Custom Mounts the sky is the limit, from very unique designs to custom paint to the materials used.
What information you should have for to get started
We seem to get asked this question a lot, "What information do you need to start designing the custom mount"? It's pretty simple actually, all we really need is the boat make and model, where you want to mount this custom mount, and which electronic devices and accessories are going to be used. From there we can start the initial rough drawing with dimensions listed out.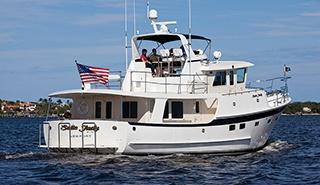 Experience
With hundreds of custom mounts produced under Seaview's belt you know you can trust these guys. Seaview has done custom mounts for boat builders such as Beneteau, Kadey Krogen, Tomco (American Tug), Back Cove, and many others.