March Is An Excellent Month For Maintenance.
As we move closer and closer to the launch dates of our vessels, it's essential that we deal with maintenance items that either require service to be done – or make the process easier – when the boat is out of the water.
Fine-tuning the propeller. Refreshing bottom paint. Replacing zincs. Ensuring through-hulls are in working order. Confirming hose clamps are safe and secure. These may all seem like small items, but trust me – they can result in major (and very costly) repairs and season-ending events if they're not addressed. As we often learn the hard way: out of sight, out of mind.
I'm excited to report that we're seeing a few boat shows opening up again in the US. As I write this newsletter, PYI just completed the Seattle International Boat Show, and we're currently exhibiting at the Miami International Boat Show. On the horizon: Puerto Rico and Palm Beach. In speaking with our many partners in the marine industry, I can't emphasize enough that if you need something to ready your boat for the coming season, you should secure that item as soon as possible. Shortages in goods and shipping constraints have been affecting everyone.
I look forward to seeing some of you at the next two shows and hope the following tips are helpful.

Introducing … the new Revolve Boat Hook
Ultralightweight, robust, and easy to stow, this heavy-duty hook boasts the latest rollable composite technology.
By Tom Johnson

Having been a professional boater for years, I've used a boat hook more times than I can count. And I'd be willing to bet that number would be doubled by the number of times I've tripped over one - sometimes making it more of a liability than a helpful tool.
With the introduction of the all-new Revolve Boat Hook by PYI, boat hook storage is an issue of the past. Utilizing modern, non-corrosive composites, Revolve has produced a full-length boat hook that could be mistaken for a thick roll of duct tape. But within seconds, you can unroll it into a 6' long pole with a non-slip foam grip … and by simply pressing and twisting the boat hook to its end, you're ready to fend off or retrieve. Space-saving, easy-to-use, and fully functional, the Revolve boathook is perfect for your kayak, seaplane, ski boat - even the swim step of your mega yacht. (Plus, it floats, with a bright, highly visible design that makes it simple to spot.)
But wait! There's more! Over the next few months, we'll be offering Revolve attachment kits that will make long-handled tools feasible in places they never were before.

The Importance of Regular Anode Maintenance
How to prep your zincs for maximum craft performance.
By Fred Hutchison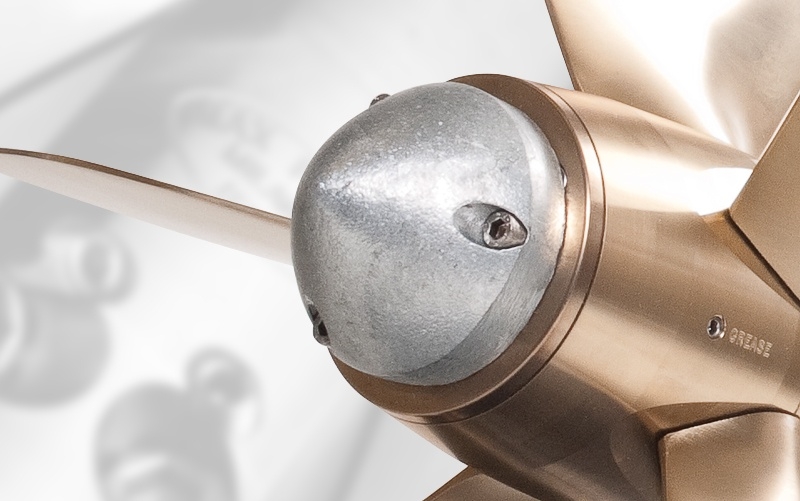 While it's essential to regularly change the anodes on your hull, shaft, SailDrive, and propeller, it's just as vital that the job be done correctly. The anode must have good contact with the surface it's attached to. And – above all – don't just take an anode out of your bilge and put it on your boat without some prep.
Be sure to clean and sand both the contact surface on the vessel and the contact surface of the anode. The anode may have been sitting around in a warehouse or the bilge long enough to oxidize, and sanding it will provide better contact and better protection for the boat.
Anodes can last anywhere from two weeks to two years, depending on how much the vessel and zincs are utilized. Simply moving the boat to a new location or introducing it to a new dock can increase or decrease the current loads the vessel may be exposed to. Simple additions of electronic equipment will alter zinc consumption. It's important to check the anodes often until you determine how quickly they're deteriorating in your new slip or mooring. Personally, I'd replace anodes on the boat at least once a year and on every haul-out, whether it's needed or not. Zincs are a very inexpensive – but crucial – piece in protecting your investment.

Getting A Hold On Your Hose Clamps
Why choosing the right ones – and installing them properly – is critical.
By Tom Johnson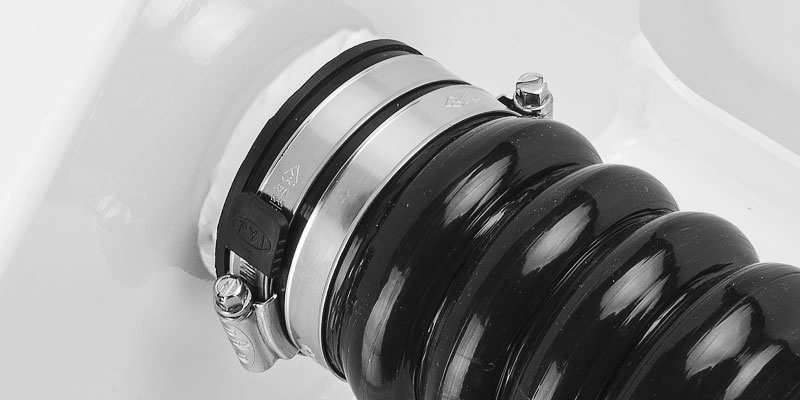 Approximately every seven years, it'll be time to replace the bellows on your PSS shaft seal. Our PSS Maintenance Kit includes new bellows, rotor O-rings, set screws, Clamp Jackets, and four new hose clamps. However, after 40 years of buying hose clamps to include in all our dripless shaft kits, we know better than most that hose clamps are not all created equal - nor are all stainless steels as resistant to corrosion as others.
When purchasing a piece of hardware from the marine store, we often target "stainless" because, unlike regular steel, it resists rusting. There are two primary grades of stainless steel: 304 and 316. The latter contains all the same components as 304 (chromium and nickel) along with molybdenum that, protects the alloy far more against chemical and marine corrosion.
Many other brands may offer a 316SS hose clamp, but it refers to the band only and not the housing or tightening screw. In due time, the screw rusts out, and the clamp fails. Our hose clamps are unique because we produce the clamp bands and screws entirely of 316SS (stainless steel).
It's always good to use all hose clamps in pairs: two at either end of a hose. It's also important that when installing a pair of clamps, you offset the screw cages 180 degrees from each other to produce a more uniform seal. Be conscious of over-tightening as too much tension on the screw cage can reduce its holding and sealing capabilities. Clamps should always be replaced if excessive rust covers them or any damage is visible.

PRO-TIP: Your Max-Prop should be greased at least once a year to keep it operating optimally. This can easily be done with the boat in or out of the water (a diver can grease your propeller when checking anodes on your boat.) The more often you grease the propeller, the longer the propeller will last.
There are two to three ports on the side of the propeller. Each port lubricates a different part of the propeller, so it's essential to grease each port. To grease, the propeller, remove the plug in the propeller with a 3mm allen wrench. Next, thread the Zerc fitting into the propeller. Once the grease fitting is in place, pop the grease gun's hose onto the fitting and give it a couple of pumps of grease. After a couple of pumps, be sure to rotate the propeller's blades from full forward to full reverse. This will move the grease around and help prevent over-greasing and jamming the propeller. Repeat this until grease starts to leak out of a seam of the propeller. Once grease starts coming out, remove the Zerc fitting and put the plug back in place. Then move onto the next port and repeat. Once all the ports are greased, the propeller is ready to go.


What to expect in your March Newsletter:



Re-applying KiwiGrip, custom colors, and other uses.


What happens when overloading a diesel engine with excessive pitch?


Negative effects of bad or worn engine mounts.


At the Helm with Tom Johnson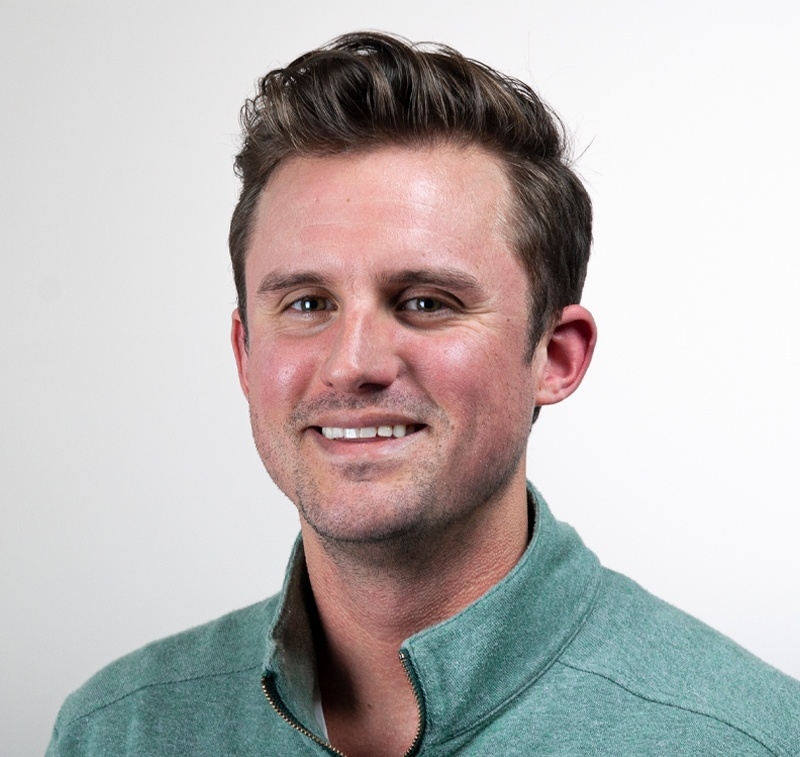 Tom Johnson launched his maritime career at the early age of 15 as a deckhand on a gillnet drift boat in Bristol Bay. After eight seasons of commercial fishing, Tom accepted a night deckhand position aboard a 130' cruise boat, exploring Southeast Alaska between Juneau, Sitka, and Petersburg. Two weeks later, he assumed the role of ship's engineer; at the end of the first season, after receiving his 100-ton Master's license, he was promoted to first mate.
Following a three-year stint with the cruise boat company, Tom started running charter yachts during the summer and managing their maintenance in the winter months. When charters were no longer a means of reliable income during the pandemic, Tom shifted his trajectory and started a new career in yacht sales.
Tom now serves as product manager of PYI Hose Clamps, Clamp Jackets, and the newly released Revolve Boat Hook. His previous mechanical experience will be invaluable in driving future product development and current product improvement.