One of the worst nightmares for a boat owner is having the coupling break and the shaft being ripped out, thus causing the boat to sink. Good thing there is a cheap and easy solution to this! PYI makes a product called the Shaft Retention Collar (SRC). It's designed to help retain the propeller or rudder shaft in your vessel in the event of a catastrophic failure of the coupling or if the shaft comes free from the coupling.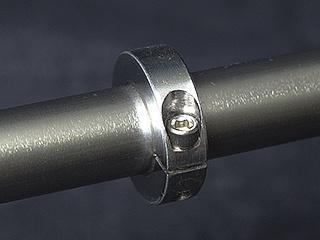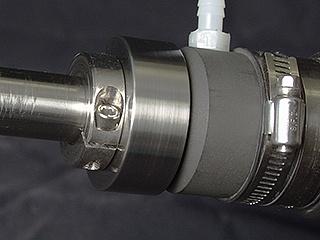 This Shaft Retention Collar has a very simple yet effective design. After all why make things complicated? There are two halves that clamp over the shaft. The double split design provides the maximum axial holding power with the benefit of a quick and efficient assembly with the shaft installed. A double split design provides greater axial holding power than set screws and or one piece clamping collars. This design fully engages the shaft without any marring what so ever. It's very effective on either hard or soft shafts. The simple design makes it very easy to retrofit to existing prop shafts and rudder shafts.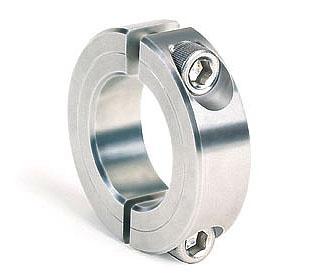 Available in numerous sizes, from 1" to 3" (25 to 80mm for all you metric folks) shafts. For a full list of available sizes please visit the SRC website. The Shaft Retention Collar is a very simple solution and very inexpensive. I'm not saying that your shaft is going to fall out of your boat, but a $25 part is cheaper than a new boat. Now that is some great insurance!
-Eric Young