As we enter the third of the year, many are eagerly anticipating the opportunity to take their boats out on the water again. While those on the west coast have the advantage of being able to do so throughout the year, those on the east coast face the challenge of unpredictable weather, often leading to Memorial Day weekend becoming the official start of the boating season. Regardless of your location or the type of vessel you own, now is the perfect time to begin preparing your boat.

Max-Prop Automatic Feathering Propellers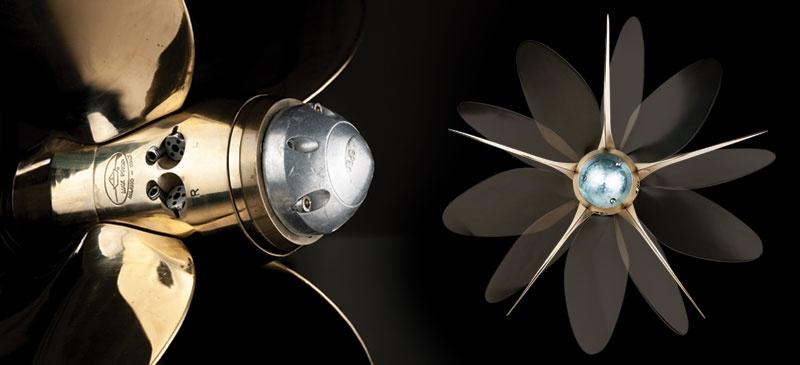 For over 40 years, Max-Prop has been a leader in the low-drag propeller market, thanks to their efficiency, reliability, versatility, and exceptional machining. Here at PYI, we're proud to offer a range of Max-Prop models, and we're committed to helping you customize the right size and taper for your specific vessel.
We understand that every boat is unique, and we take a comprehensive approach to ensure that we gather all the necessary information - including vessel type, running gear, motor, engine, reduction gear, transmission, taper dimensions, and more - to build a propeller that meets your individual needs.
By placing your order with us this month, we'll have ample time to prepare your propeller and hold it until you or your boatyard is ready to receive it. With boatyards often juggling an endless list of vessel work prior to launching, starting the clock now can help ensure that your boat is ready to hit the water as soon as possible.
If you currently own a Max-Prop, it's important to prioritize regular maintenance in order to ensure that your propeller functions optimally and achieves a longer lifespan. By changing the zincs and greasing your propeller on an annual basis, you can help to guarantee a smooth-running propeller.
KiwiGrip Non-Skid Coating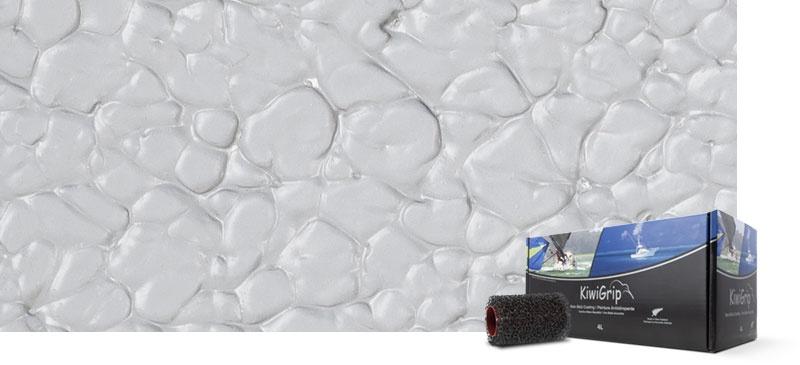 If you're looking to update your boat's non-skid, KiwiGrip is a product you should try. Unlike other coatings that require harsh solvents, catalysts, or fillers like sand, rubber, shells, or plastic, KiwiGrip is a one-part solution that spreads quickly and easily with the help of its proprietary roller. The result is a beautiful and homogeneous texture that you can adjust from a fine, rolled pleasure boat texture to an aggressive, industrial work boat texture, depending on your needs and preferences.
One of the advantages of KiwiGrip over other non-skid coatings is that it doesn't suffer from the common problems encountered with fillers-based products. These products tend to wear through and leave an unsafe deck that's hard to clean and re-coat. With KiwiGrip, you don't have to worry about these issues, as it's impervious to UV, salt, beer, wine, coffee, and most other things with which a nonskid is likely to come into contact.
Another advantage of KiwiGrip is that it's a water-based coating, which means it's not a hazardous material to work with. You don't have to wear personal protective gear like respirators and gloves, and you can apply it to the deck without leaving your slip. It's also extremely easy to clean up after you're done with your application, and there are no regulations requiring special disposal methods.
KiwiGrip is also a versatile product that can be used on a variety of surfaces, including wood, fiberglass, metal, and concrete. It's a one-part solution that applies in a single coat and doesn't require additional sealing after it's applied. This makes the application process easy and straightforward and ultimately saves you time and money. KiwiGrip is also loaded with UV stabilizers, so you don't have to worry about color fading or yellowing over time.