The Max-Prop was designed in 1975 in Milan Italy, with the idea to solve the age-old problem of drag caused by auxiliary propulsion on sailing yachts.
Originally designed for race boats the product has grown and evolved into a mainstay for cruising boats alike. With over 35,000 propellers in the water, the Max-Prop is tested daily in the harshest conditions and has established itself as the most efficient and reliable low drag propeller.
PYI started in 1981, with the Max-Prop as its only product. Since then we have grown to 21 employees and 10 different product lines. Here is a picture of me with a big Max-Prop from back in 1985, and another in 2000. Boy time flies, heck I have been at PYI for 28 years.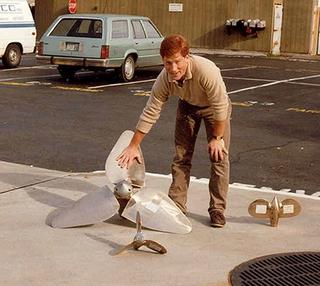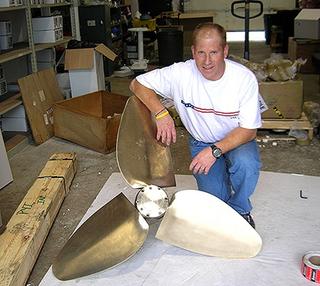 Cheers,
-Fred Hutchison