I'm thrilled to report that boat shows are back in business. Vendors have the latest products to offer, customers are flocking to their booths, and there's a feeling of electricity in the air once again. Here's a recap.
Attendance skyrocketed at the Newport International Boat Show (up considerably compared with previous years), Annapolis International Power Boat Show (well beyond expectations), and Annapolis International Sailboat Show (unprecedented numbers). At each show, the energy and enthusiasm levels were similar to those of the late '90s and early '20s – exhibitors were reporting record sales across the board, and it was a joy to see everyone again in person and to share our mutual passion for boating.
Over the next six weeks, we'll have an opportunity to see you again at the many shows where PYI will have a booth. We'll be displaying at the World Water Park Show (San Antonio), Fort Lauderdale International Boat Show (Fort Lauderdale), Pacific Marine Expo (Seattle), METS Trade Show (Amsterdam), and the International WorkBoat Show (New Orleans).
Each of these international shows provides an opportunity to learn from, and converse with, some of the world's greatest marine minds and companies on a one-on-one basis. After speaking with many of you at these shows, our PYI team often comes home with innovative ways to make our company even better. I hope you get a chance to visit a show so you can get inspired and mingle with like-minded people as well.

How to Enhance Your KiwiGrips Performance
Recoating will freshen up your look – and maximize your non-skid effectiveness.
By Kenneth Planck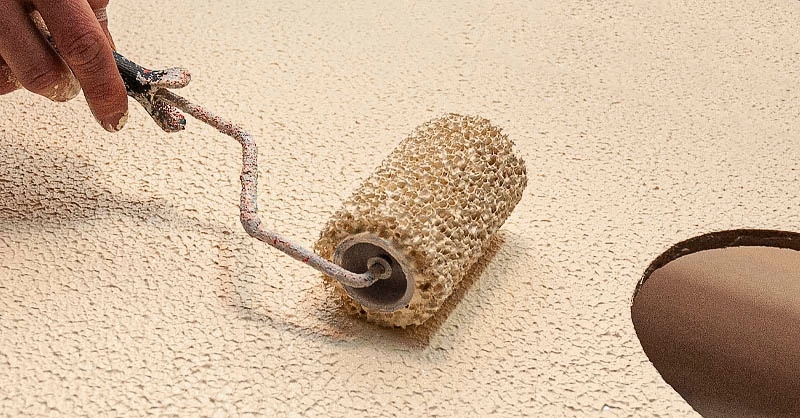 When properly applied, KiwiGrip should hold up under heavy foot traffic for three to five years before any touch-up is needed. And when it's time to renew your surfaces, KiwiGrip's non- aggregate-based nature* makes recoating a breeze.
Assuming the primer is still intact underneath the KiwiGrip, simply clean the worn-out area with soap and water and then roll on KiwiGrip to the desired texture. However, if the primer is also worn, you'll want to prep and prime the substrate first. Once the primer is fully cured, rough up the surface to remove the gloss, then clean and re-coat with KiwiGrip. If the KiwiGrip is cracked and peeling, it will need to be sanded back to an area of solid adhesion, which can then be primed and recoated with KiwiGrip.
If you're happy with your current texture but just want to freshen up or change the color, we recommend adding 10% water to your KiwiGrip and then using a brush to recoat the surface. You'll be able to enrich your color without negatively affecting the present texture.
And if you're repairing texture from another manufacturer, KiwiGrip can generally be rolled right over the existing coating after it has been rough sanded and cleaned.
From initial application to recoating KiwiGrip tends to be one of the most DIY-friendly, non-skid coatings on the market, which makes it a very popular choice among boaters.
*Aggregate-based products typically require complete removal of the existing application to ensure a good bond and consistent finish.

Get Your PSS Shaft Seal Ready for Winter
What to think about as you prepare your boat for the colder months.
By Justin Romesburg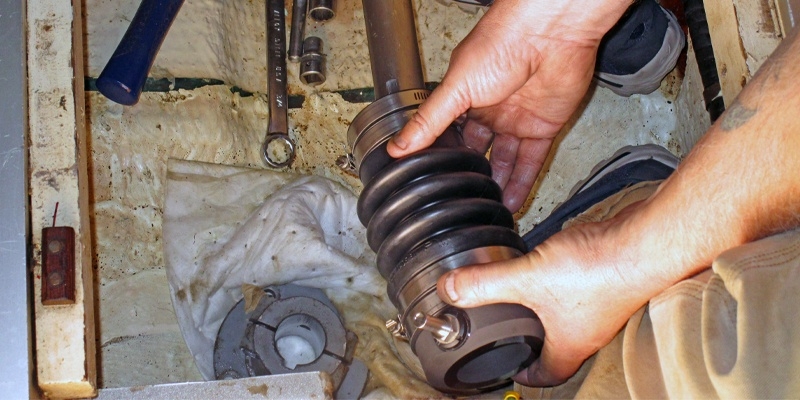 Although there aren't any specific winterizing requirements for the PSS Shaft Seal, make sure that you don't allow any petroleum-based liquid or corrosive material to come in contact with the PSS. It is particularly important to ensure this doesn't occur, for example, when performing general maintenance or winterizing the engine.
As you prepare your vessel for winter, here are some considerations to keep in mind:
It is not recommended that water freeze solid inside the PSS Shaft Seal. If freezing occurs, allow it to thaw and ensure sealing faces are free prior to engaging the engine and/or shaft.
For boats hauled and/or stored on the hard, internal water will automatically exit via the stern tube. Following an extended haul or stationary period, ensure the sealing faces are free prior to engaging the engine and/or shaft.
For vessels in the water, generally the seal is below the water line and in most cases will not freeze. If there is a risk of solid freeze, many have found success with engine room heat or insulation.

It's Full Speed Ahead to METSTRADE
Why this is a can't miss show for boating enthusiasts.
By Justin Romesburg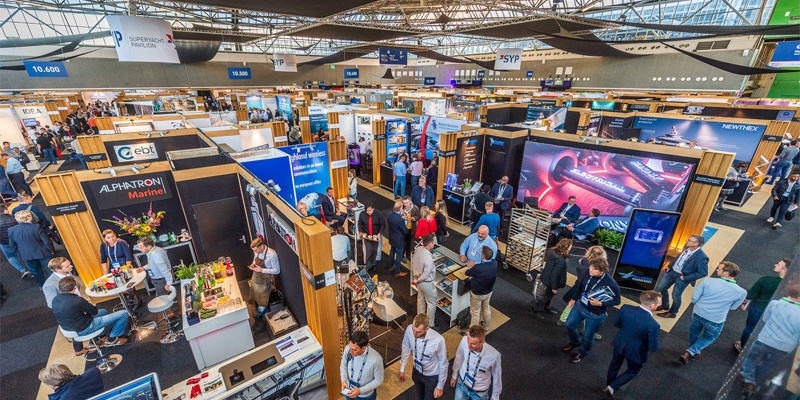 METSTRADE, the world's paramount international B2B exhibition for the leisure marine industry, will be held on November 16-18 at the RAI Amsterdam Convention Centre. As an essential annual event for PYI, we'll be showcasing our products there – and all indications are that it will be a terrific show. Here's why.
More than 1,300 exhibitors will be displaying the latest marine equipment, materials and systems, with a focus on sustainability and on-board comfort in three dedicated areas of expertise: the Super Yacht Pavilion, the Marina & Yard Pavilion, and the Constructed Material Pavilion.
We'll be attending alongside sister company Seaview Progress (Frejus, France), and are looking forward to taking part in this platform for market development and new product launches, reconnecting with our global customers again, and forging long-lasting professional relationships. If the attendance in 2021 boat shows so far is any indication of what to expect in METSTRADE, this should be an extremely successful and rewarding event.

PRO-TIP: If you haul your boat for the colder months, be sure to check your Max-Prop for wear or damage when the boat comes out. If there are any issues, you'll want to get the propeller to us early in the winter to make sure the repair doesn't delay the spring launch. If you have questions about changing pitch on the propeller, or how the propeller is loading the engine, we're happy to discuss options and talk you through the process.
Note: it's critical that you grease the Max-Prop while the boat is out. Be sure to use Lubriplate 130-AA calcium grease as it's the best grease for the job. We have all your maintenance supplies in stock and ready to ship.
What to expect in your November Newsletter:



How to mark a Max-Prop in order to determine its internal pitch setting.


Alignment tips, Wet and Dry.


Introduction of the new silicone hump hoses.


At the Helm with Alan Johnson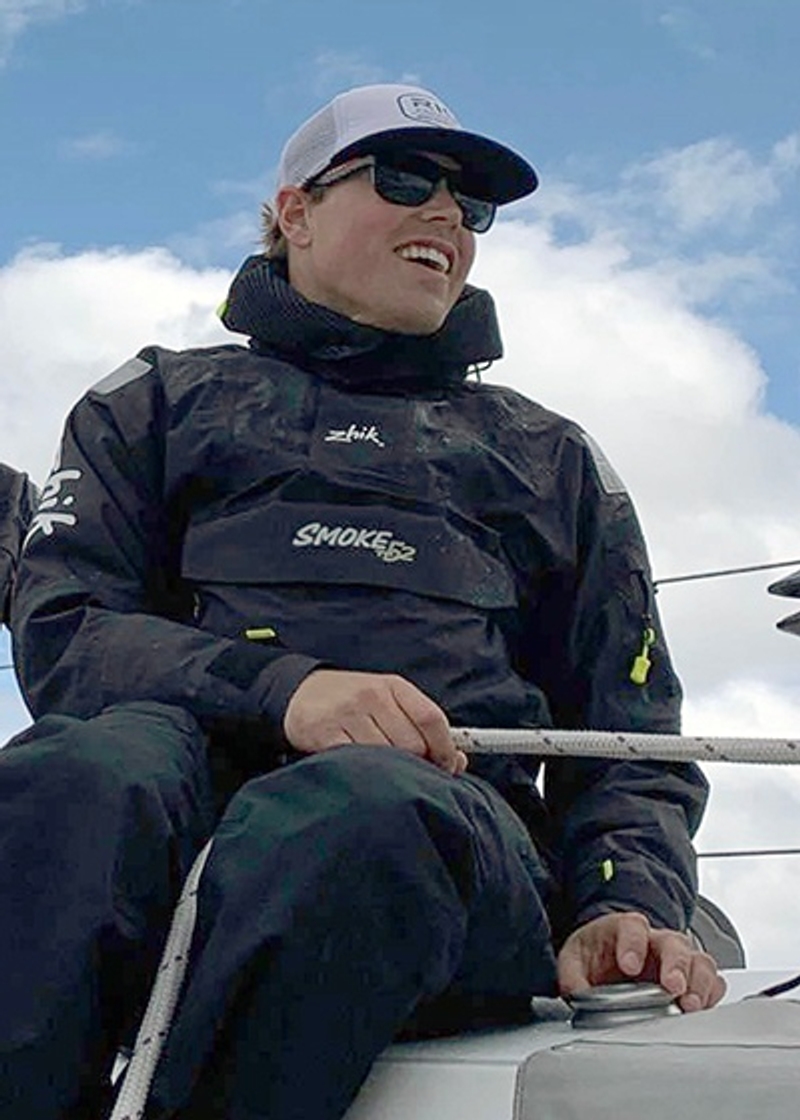 One of the newest additions to the PYI team, Alan has been involved with the marine industry his entire life, mostly working on racing sailboats and delivering them to and from, in and around, North America and Europe. In his new position, he's responsible for inside and outside technical sales with a focus on all PYI products.
In his spare time, Alan is an avid sailboat racer. Having raced all around the world, he sails his own boat and also crews on others. In the winter, Alan coaches ski racing and tries to get in as much free skiing as possible. When he's not on the water or the slopes, he enjoys hanging out with Walter, his three-year-old Standard Poodle.