In the past newsletter issues, we've talked about the importance of getting ready for the boating season. Judging by the number of boats I've seen on Puget Sound, you're not only ready – you're out there. And we'll help to keep you out there.
At PYI, our customers come first. Every time. We fulfill orders promptly, doing the job right the first time to minimize potential problems or expenses for you on the back end. And we do it with a personal touch, as those of you can agree who've been customers for years and recognize our voices over the phone. We're always available – not as canned email responses, but as human beings who genuinely care and will do whatever it takes to help.
When you call our office, one of our product specialists will answer the phone – and chances are that same person will see you through the entire process from start to finish, whether it's taking an order or resolving an issue. Great customer service is rare these days, but is something that's very important to everyone on the PYI team.
Speaking of the team, we're introducing a new feature this month: a PYI Profile to help you put a face with the voice and familiarize yourself with some of the folks behind the scenes. We hope you enjoy getting to know us a bit better.

Optimize performance by feathering your Max-Prop
Four simple steps that can boost your sailing speed by up to 15%.
By Fred Hutchison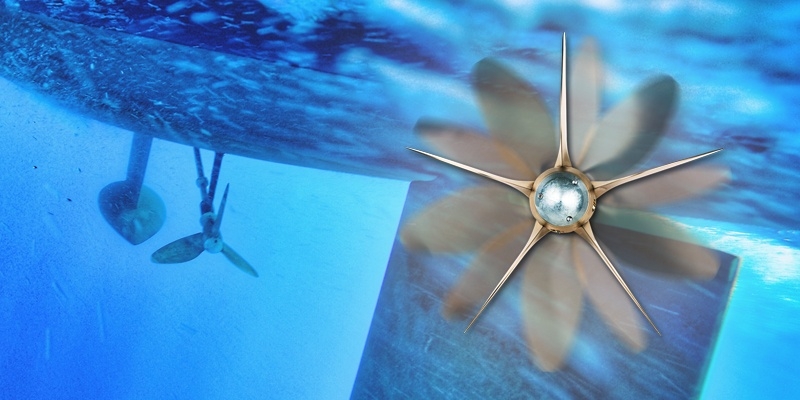 Max-Prop's winning combination of low drag, outstanding reverse power, efficient forward performance, and fail-safe design have made it the undeniable industry leader in the low drag propeller market.
To increase your sailing speed by 10 to 15 percent in average wind conditions, you'll need to feather your Max-Prop. And how you'll do so will depend on the type of transmission you have.
For mechanical transmissions, here's the easiest and fastest way to get the job done:



Power in forward at 2 to 3 knots.


Kill the engine with your transmission still engaged in neutral or forward (whatever you normally do).


Once the engine is dead, put the transmission in reverse. This will stop the shaft from turning and make the propeller feather immediately. With most transmissions, you can leave it in reverse; however, the Yanmar Kanzaki transmissions need to be brought back to neutral after a minute in reverse.


To confirm that the Max-Prop feathered correctly, bring the transmission to neutral. If the shaft is still spinning, the propeller didn't feather, and you'll want to go through the above process again. If the shaft isn't spinning or oscillating back and forth, the propeller is feathered.


With a hydraulic transmission, it can be a little more difficult to feather a propellor – especially a new one. For hydraulic transmissions, you'll need to kill the engine with the transmission in forward. This will stop the shaft for an instant and allow the propeller to start the feathering process.
Personalize your boat with a customized Fendertex fender
Why you want to place your order now to allow time for production.
By Nic Laffitte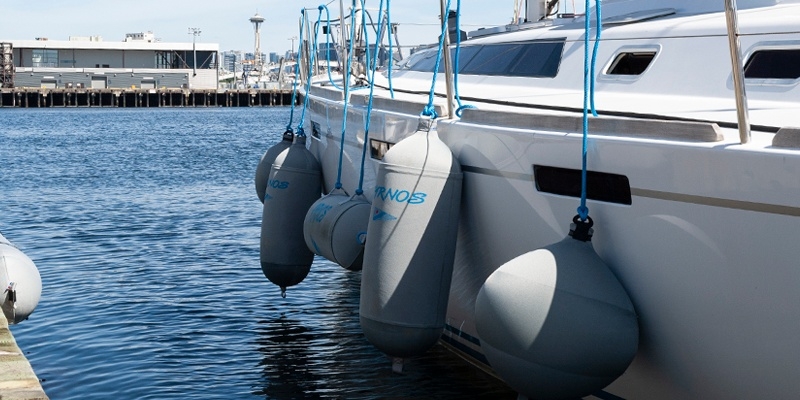 You may know how ultra-lightweight, space-saving and durable Fendertex® Fenders are. If you don't, they're the only manufacturer of inflatable textile fenders for the yachting market.
But did you realize just how much you can customize them to reflect not only your personality but that of your boat? There are a multitude of possibilities between the fender, knitted cover, and accessories.
Available in three shapes – cylindrical, spherical, and tandem – the fenders have an outer shell made of one-piece knitted engineered textile, can be deflated and rolled for easy storage, and are built to withstand high pressure, temperature swings, and brushing up against rough docks.
The ability to customize is truly unique to Fendertex fenders and makes them so appealing. You'll start by choosing your fender size, then select a color for it and any accessories (sheathed D-rings or ropes) from a kaleidoscope of 10 popular hues. You'll then move on to customizing your Fendertex cover, choosing a color, and incorporating a one-color design, logo, or boat name that will be knitted in to really personalize your craft. Send us a .jpeg of what you'd like, then we'll mock it up on the computer and send a proof for your approval. And to take it even further, the retention strap and long side strap can also be custom embroidered.
The entire Fendertex customization process typically takes four to six weeks, with a finished product that is not only attractive but extremely strong, durable, and resilient.

Protect Your Transmission with an R&D Flexible Shaft Coupling
One small part can save big headaches, time and money.
By Miles Weber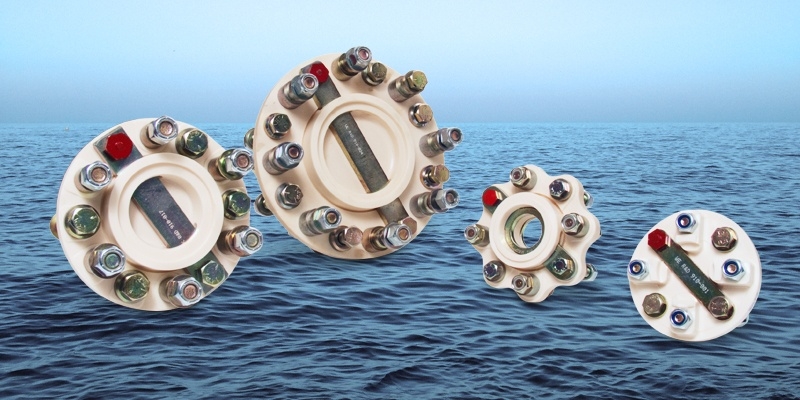 A transmission is a considerable investment – and not one that you want to purchase often. You'll not only want to safeguard this vital part from shock load harm, but you'll want to help maximize its longevity and performance. The transmission doesn't care if it vibrates, creates noises, or is slightly out of miss-alignment. The flexible coupling helps to quiet those noises while underway, but most importantly, helps protect the transmission from severe shock load.
An R&D Marine Flexible Shaft Coupling accomplishes this by protecting your transmission from vibration or temporary misalignment. And at PYI, we offer a broad inventory of couplings to fit a wide variety of torque needs.
A flexible disc machined from durable polyurethane, an R&D Marine Flexible Shaft Coupling is essential to the performance, sustainability, and longevity of your transmission.
Inserted as a buffer between the shaft and transmission, the coupling is designed to absorb vibrations or temporary misalignment of the engine and shaft caused by normal engine movement or structural flexing. Having this relatively small – yet critical – component in place can dramatically reduce engine noise and transmission vibration. And if the propeller happens to hit something while spinning, the cost of a new coupling is far less than that of a transmission repair or replacement.
Machined to accommodate engines 5 to 1,500 hp, the coupling fits most major transmission makes and models and comes with bolts to connect between the existing shaft and transmission flanges. The coupling's fail-safe design includes two steel straps bolted to the shaft coupling and transmission output that hold the system in constant compression, whether the drivetrain is in forward or reverse. If you experience a sudden impact, the polyurethane disc will sacrifice itself to absorb the shock load while the metal compression straps prevent the drivetrain from pulling apart – giving you time to get to a safer place for repairs.

If you have any questions about our R&D Flexible Shaft Couplings – or our Max-Prop or Fendertex Fenders – our product experts and customer service teams are glad to help you via phone or Zoom meeting.
PRO-TIP: By isolating the shaft from the transmission, a R&D Flexible Shaft Coupling stops electrical continuity – which can come in handy in the event of a stray current. But if you want to maintain that continuity, an erg connector can be installed to keep electricity flowing from transmission to shaft. Give us a call if you'd like more details.
What to expect in your July Newsletter:


Lecomble & Schmitt introduction.


Fall sailing season Racing bearings.


Outboard steering.


At the Helm with Fred Hutchison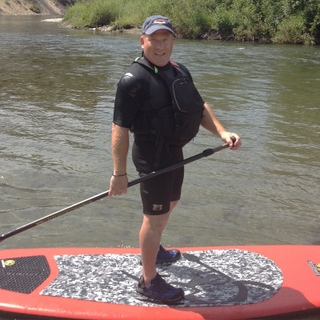 Fred Hutchison, or "Hutch" as he's known around the office, has been a jack of all trades at PYI for more than 35 years. While his primary job is managing the Max-Prop division, he also has a hand in most of the operations of the business, from HR to computer systems.
When not at work, Hutch spends most of his time in the mountains at his family cabin, trail running, stand-up paddleboarding, and getting out on forest service roads in his Jeep. He's been married to his wife Deb for 36 years and is a proud father of three adult children.